How to use proxy in sky email sender?
Sky Email Sender is a Fast and Easy Email Sender software to help you win the business.
Step 1: Add proxy list
1) Click "Options->Proxy" menu, open proxy dialog.
2) Add proxy list.
3) Test proxy list.
4) Select "Use proxy".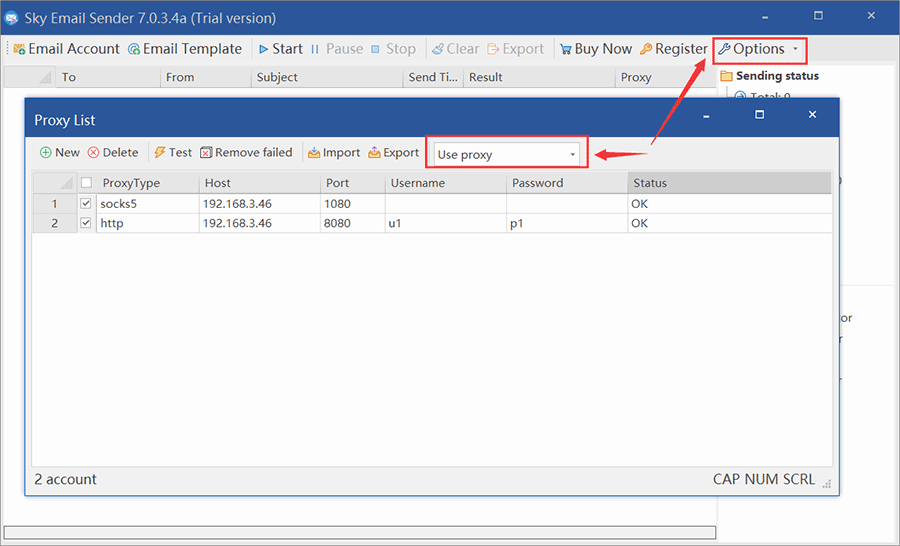 Step 2: Use Proxy
You will find "Proxy" list when you sending.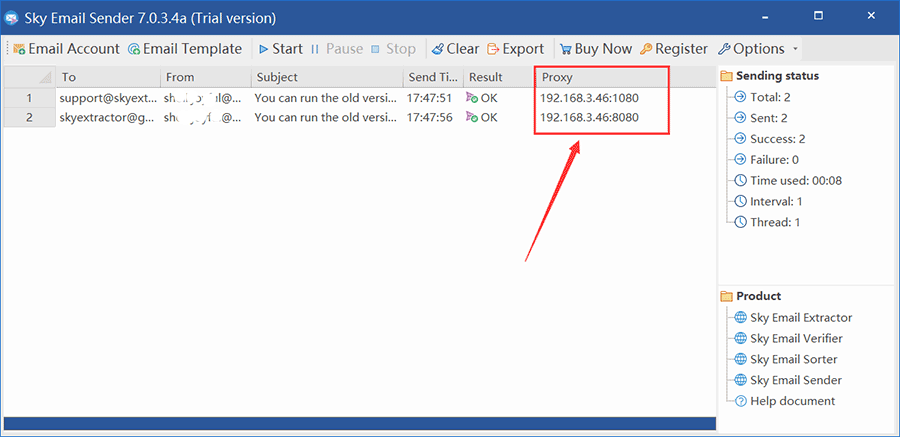 Download the latest Sky Email Sender software here