How to use proxy in sky email extractor?
Sky Email Extractor is an email spider. It is lightweight and easy to use, yet powerful. It extracts email addresses from various sources: search engines, websites, local files, ect. It is a great tool for creating customized contact list to grow your business.
Step 1: Add proxy list
1) Click "Options->Proxy" menu, open proxy dialog.
2) Add proxy list.
3) Test proxy list.
4) Select "Use proxy".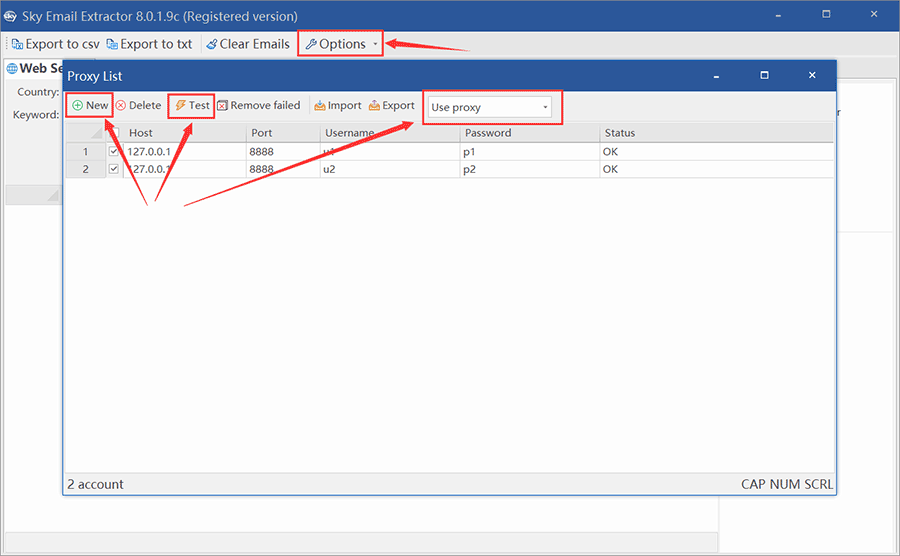 Step 2: Use Proxy
You will find "Use proxy..." label when you extracting.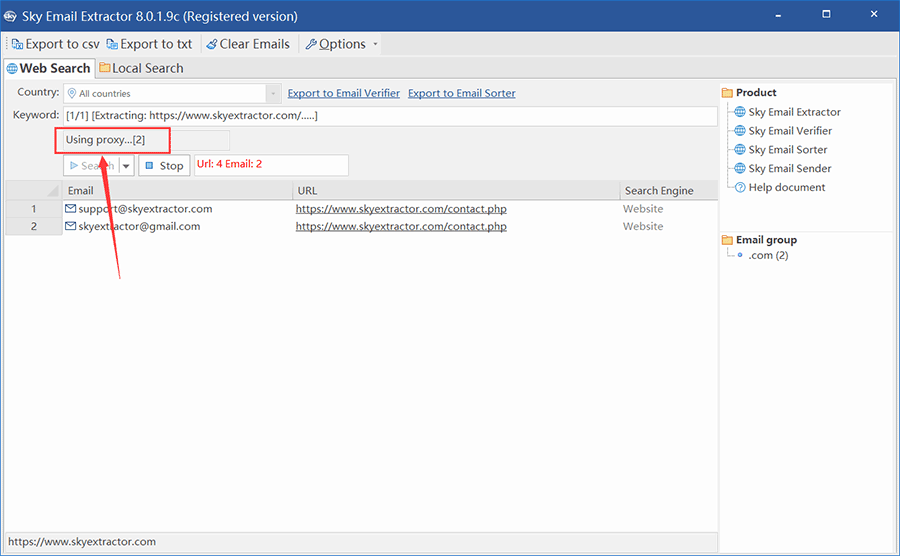 Download the latest Sky Email Extractor software here