How to use advanced search in sky phone extractor software?
Sky Phone Extractor is a phone spider. It is lightweight and easy to use, yet powerful. It extracts phone numbers from various sources: search engines, websites, ect. It is a great tool for creating customized contact list to grow your business.
Step 1: Click menu "Advanced search"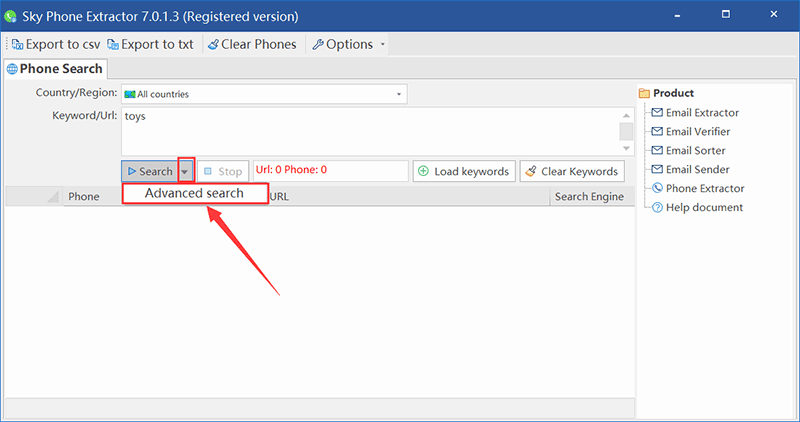 Step 2: You can input numbers for the beginning of phone numbers you want to get, separated by ","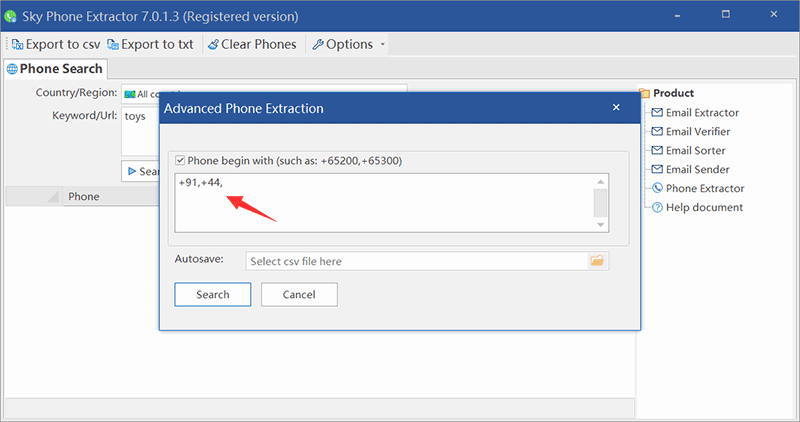 Download the latest Sky Phone Extractor software here