How to use advanced search in sky email extractor software?
Sky Email Extractor is an email spider. It is lightweight and easy to use, yet powerful. It extracts email addresses from various sources: search engines, websites, local files, ect. It is a great tool for creating customized contact list to grow your business.
Step 1: Input keyword/URL, you can also input multiple keywords/URLs at once, one keyword/url one line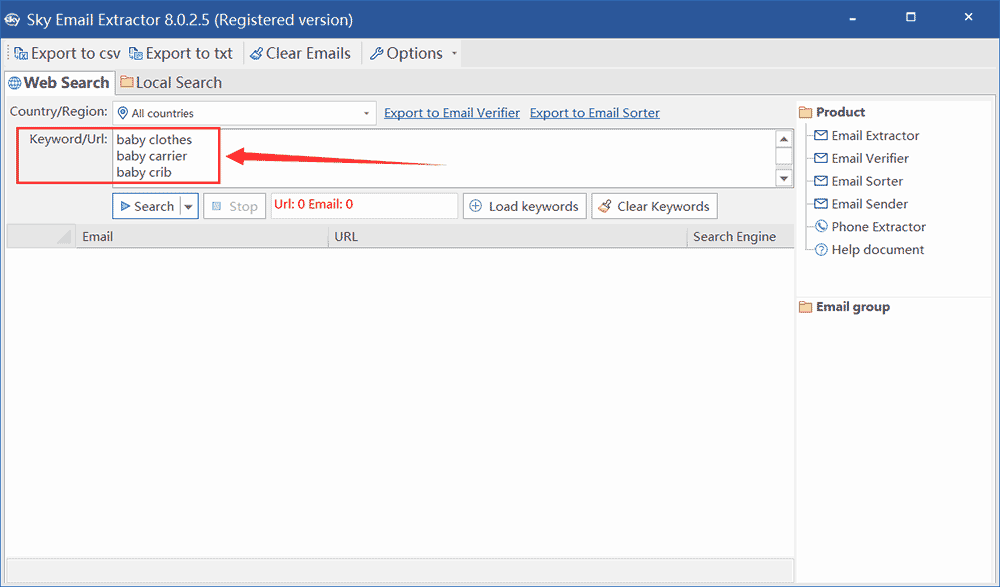 Step 2: Click menu "Advanced search"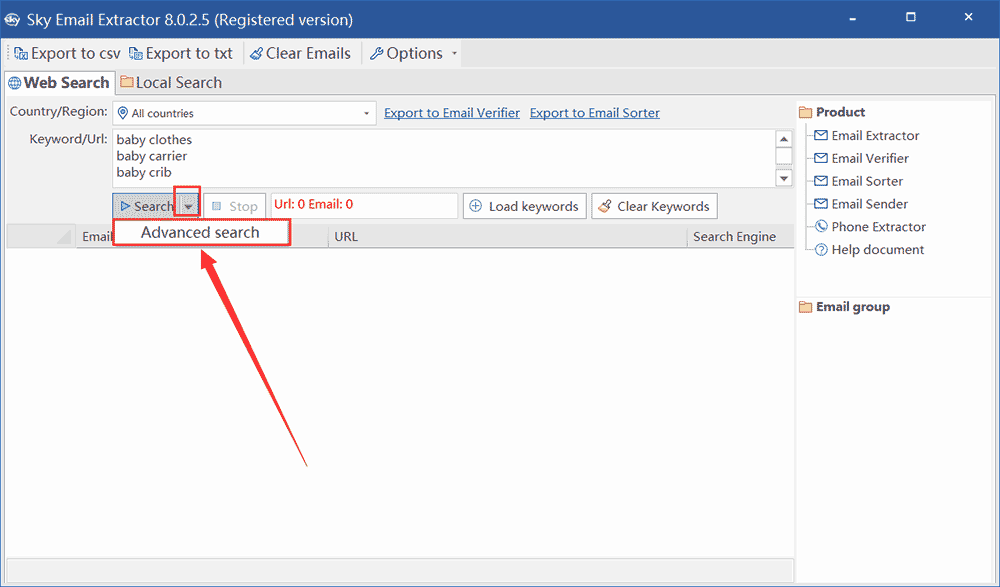 Step 3: Select "High email quantity", input your config string in "Email Exclude/Include" fields, click "Search" button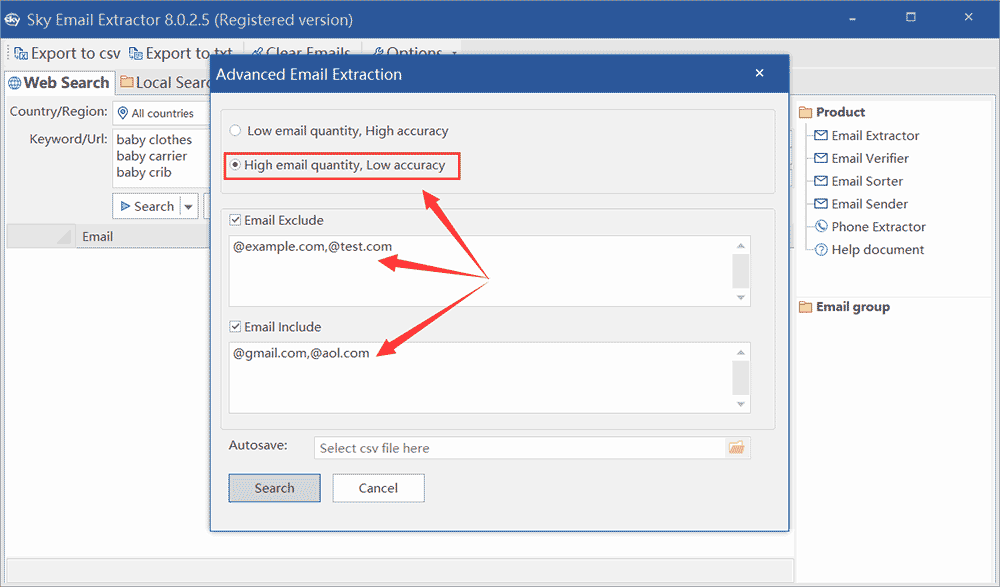 Step 4: You will see the "Advanced Search" tab and get the special email list you set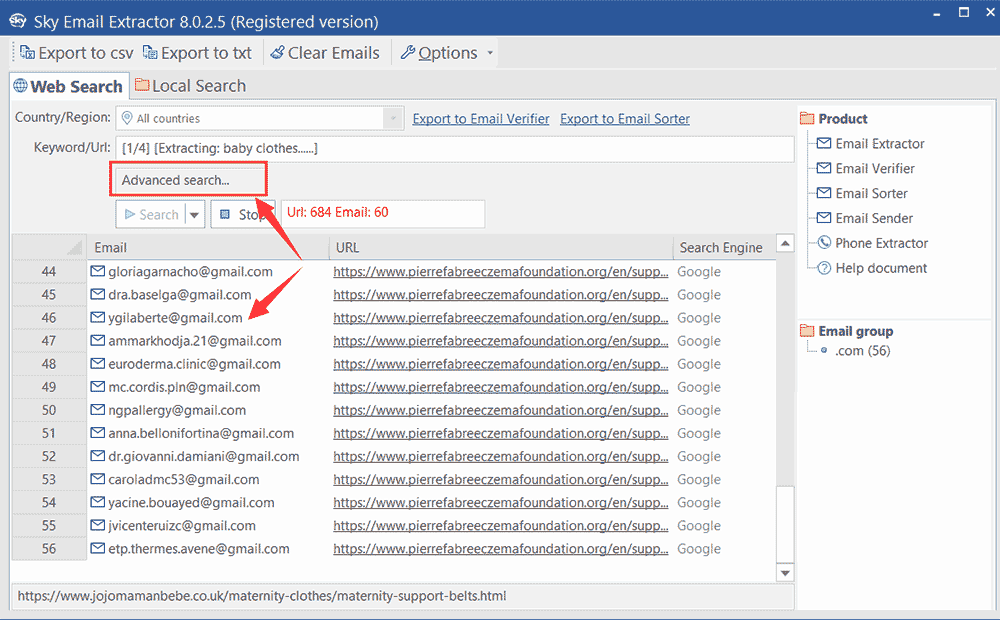 Download the latest Sky Email Extractor software here