How to get extra field after email verification?
Sky Email Verifier is an email verifier. It is lightweight and easy to use.
Step 1: Use firstname for example of extra field, prepare an Excel file as below: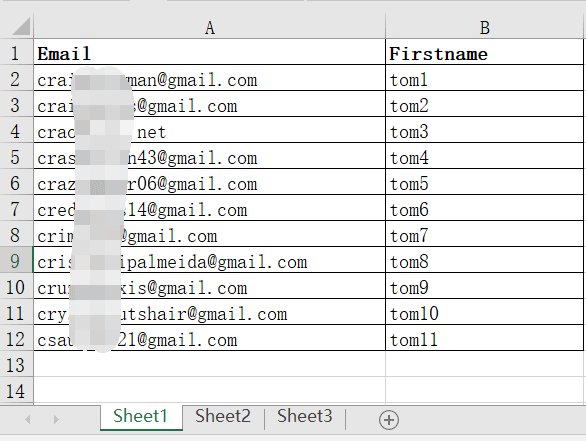 Step 2: Verify the email list
Import this emails into sky email verifier software, after the verification is over, export the valid email list to a txt file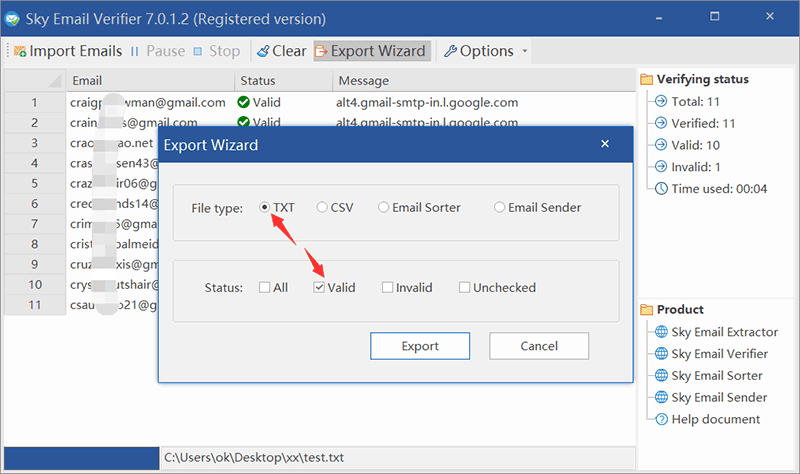 Step 3: Get the firstname
Select original Excel file->Sheet2, set head: [columnA=Email, columnB=Firstname], set value: columnB=VLOOKUP(A2,Sheet1!A:B,2,FALSE), Copy the email list from the txt file and paste to columnA, you will get firstname in columnB automatically.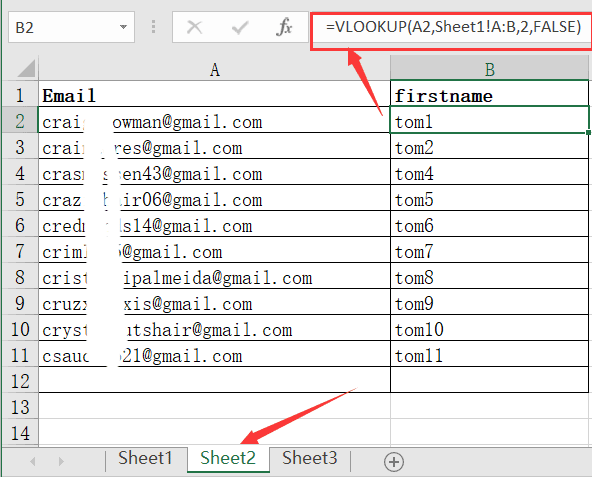 Download the latest Sky Email Verifier software here