How to filter email list in sky email sorter software?
We provide Fast and Easy Email Sorter software to help you sort email list by their mail exchanger. You are welcome to download and try, We appreciate your feedback.
Step 1: Import email list and wait the sorting to be completed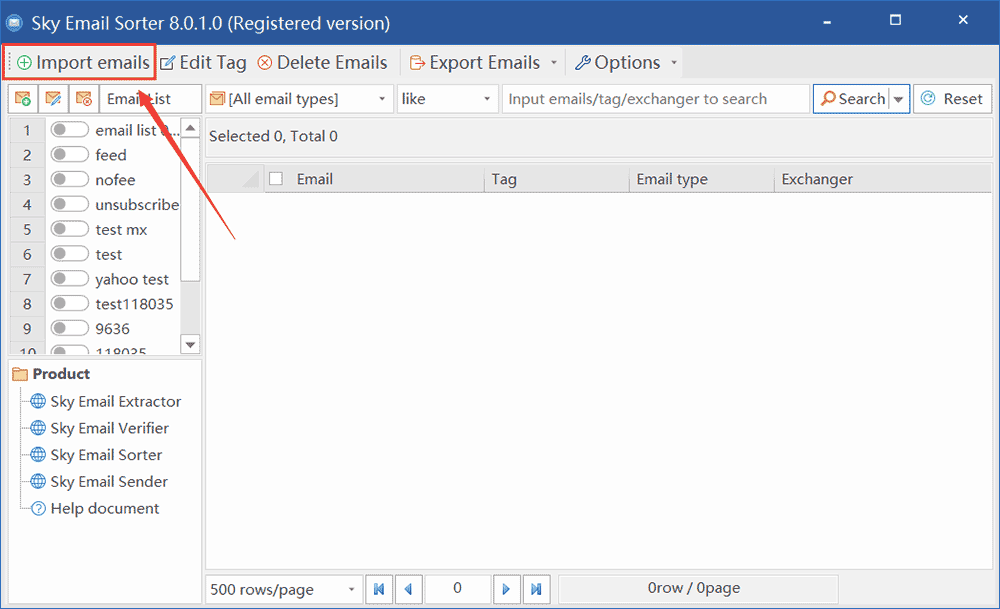 Step 2: Select "Save to email database"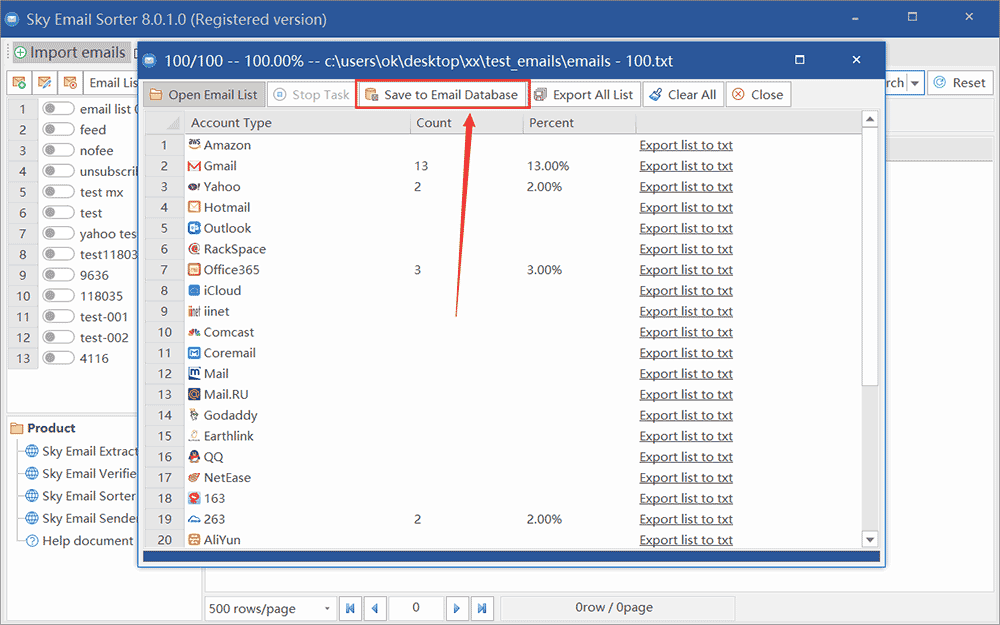 Step 3: You can search any keywords from here, such as email/tag/exchanger, you can also select contain/not contain...to manage your email list.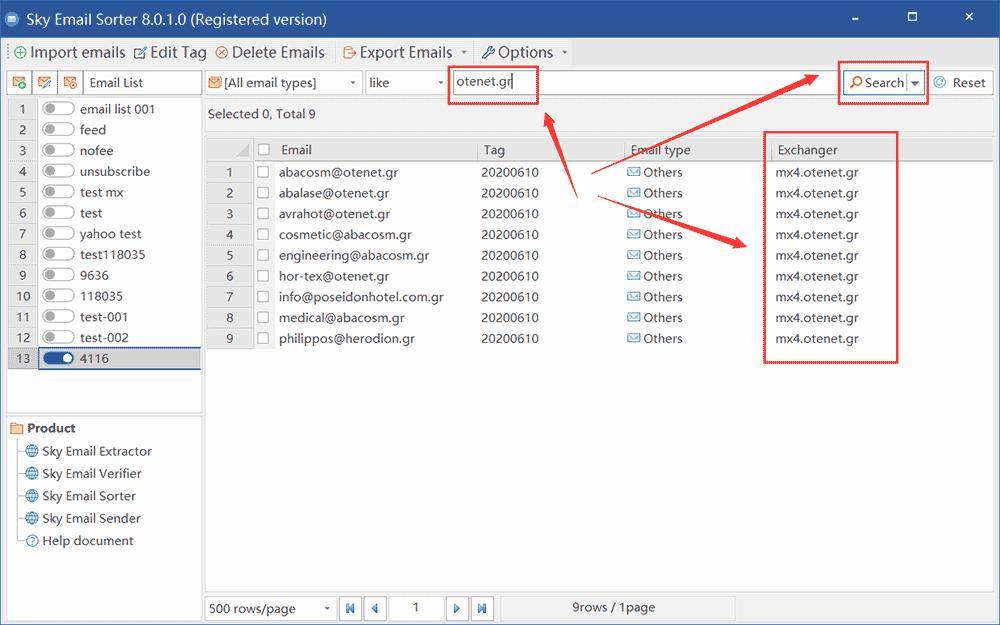 Download the latest Sky Email Sorter software here