How to add MX type in sky email sorter software?
We provide Fast and Easy Email Sorter software to help you sort email list by their mail exchanger. You are welcome to download and try, We appreciate your feedback.
Step 1: Open sorting dialog, click 'Add MX' button.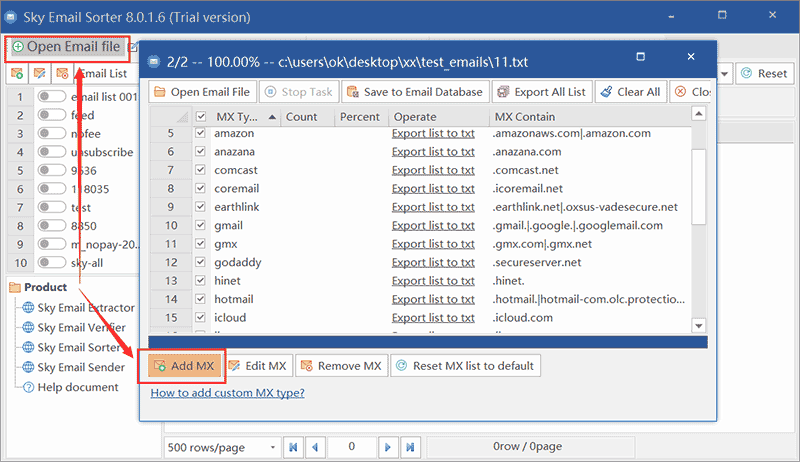 Step 2: Input domain to find MX.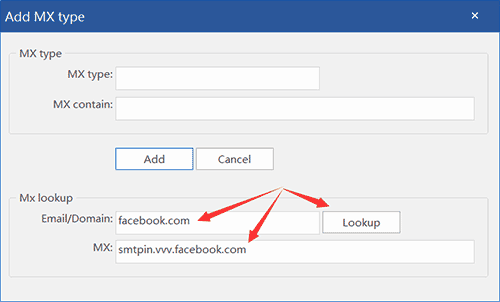 Step 3: Input MX type name, MX contain, click 'Add' button.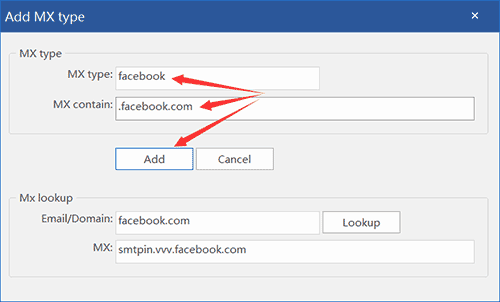 Step 4: The new MX type will be added into MX type list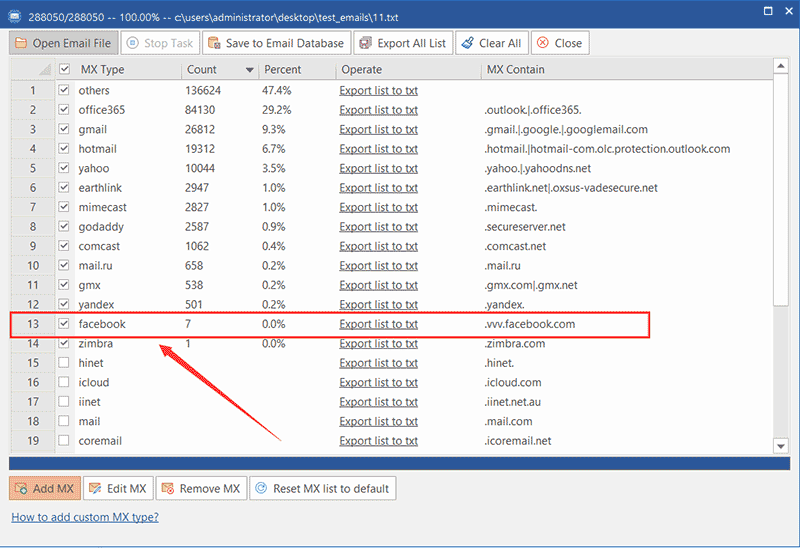 Step 5: You can deselect the MX type that do not want to sort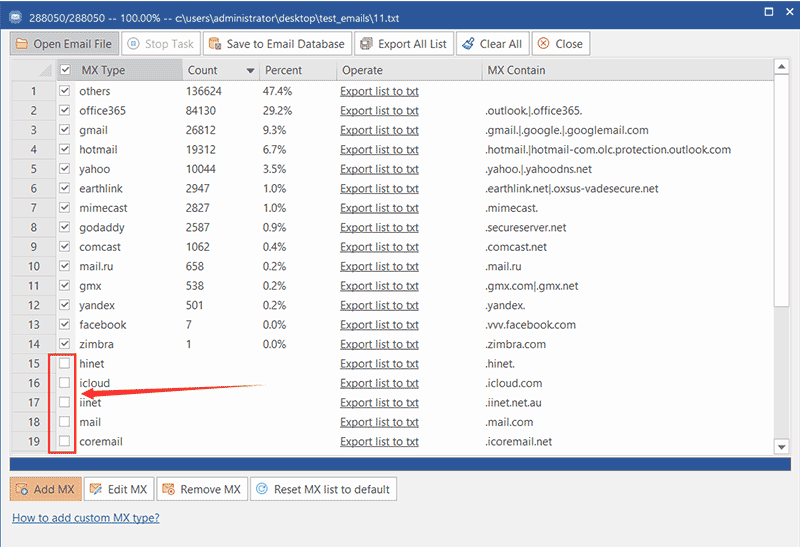 Download the latest Sky Email Sorter software here