How to add custom variable in sky email sender software?
Sky Email Sender is a Fast and Easy Email Sender software to help you win the business.
Why need to add custom variable?
For example, We send member points to customers, the points for each customer are different.
Step 1: Prepare CSV file
Make a csv file as below format, Email field must be included.

Download the csv test file here
Step 2: Insert custom variable in email template
You can add custom variable in email template/subject/hyperlink, for this example, we add two variables: {Firstname},{Point}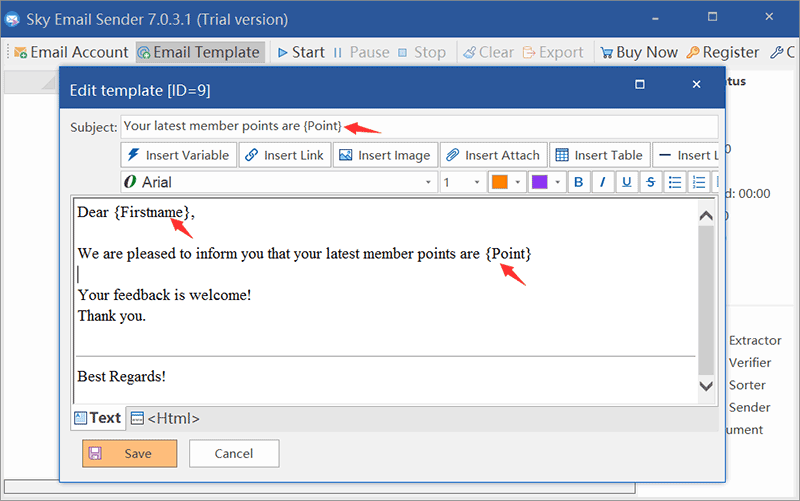 Step 3: Import email list contain custom variables when you start a new email sending task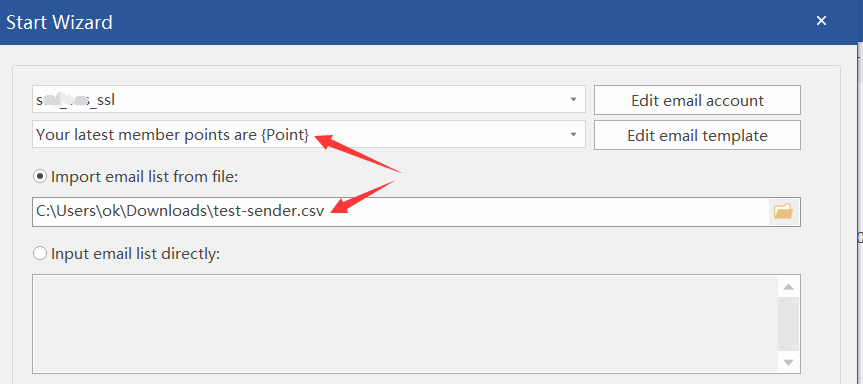 Step 4: Customer will receive the email as below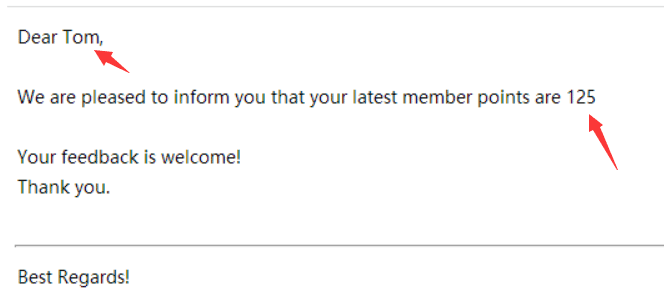 Download the latest Sky Email Sender software here