How to download and install the Sky Email Extractor software on your PC?
The best and the safest way to download and install our software is to do it via our official website https://www.skyextractor.com. Below we'll describe how to do it, taking Sky Email Extractor as an example. Please bear in mind that the same procedure can be performed to download any Sky Email Extractor software.
Step 1: Download Sky Email Extractor
Open our website, go to Download page and select a product you need from the list. In our case it will be Sky Email Extractor. Left-click the Download button.

Select Save in the opened window to save the Sky-Email-Extractor-setup.exe file to your computer, or select Run to launch the installation process from the website directly. After you press the Save button, a new window will be opened where you'll be offered to select a directory to which you would like to save the installation .exe file. Select any you like and press OK. Wait till the download is completed.
Step 2: Install Sky Email Extractor
1.Find the Sky-Email-Extractor-setup.exe file you have just downloaded (it will be located in the directory specified at Step 1) and left-click it to start the installation process.

2.In the new window press Next to pass over to the next step.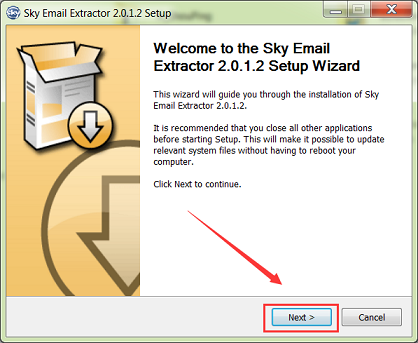 3.Read through the Licence Agreement page and, if you agree with the terms of the agreement, tick the I accept the agreement option and press Next to proceed with the installation.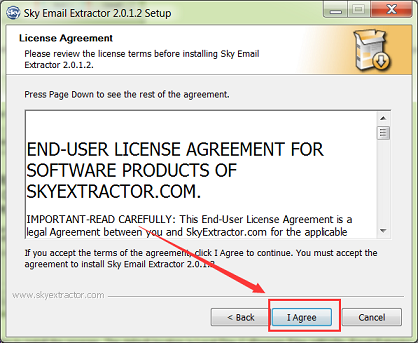 4.Select the directory to which you'd like to install the program. The default location is Local Disc C:\Program Files (x86)\Sky Email Extractor.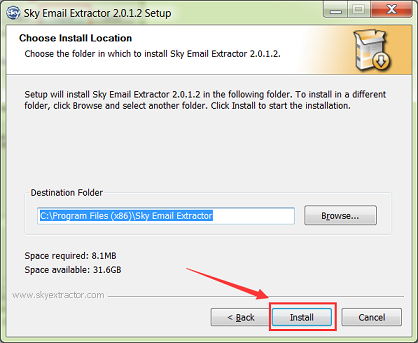 After you have specified the directory, press Next to continue.
5.Click Next to go on with the installation,Wait till the software is installed.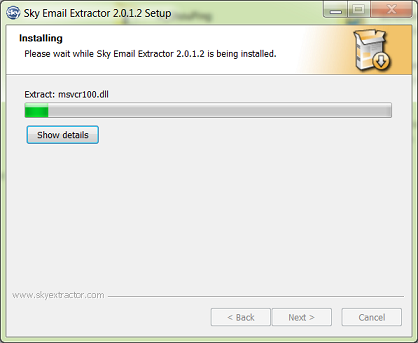 6.Next uncheck the Launch Sky Email Extractor option if you do not wish to start the program right now and click Finish.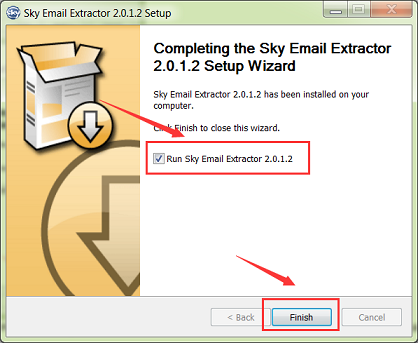 That's all. Now, follow Start >> All Programs >> Sky Email Extractor to launch the software. You can also access the program by clicking on its desktop ico.